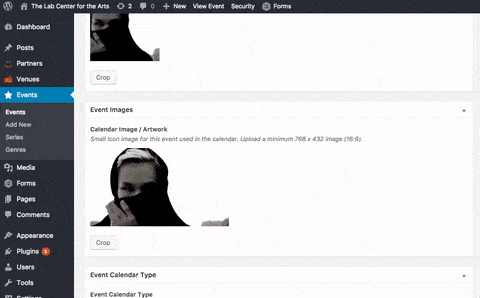 Flexible Event Management
Smart defaults, built-in date logic and flexible settings allow you to save time setting up your events, present a customized patron experience, and automatically archive events after they're done.
Delightful Ticket Buying Experiences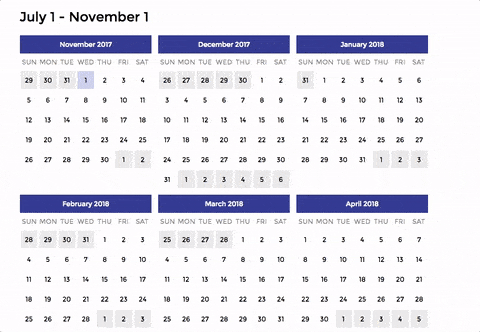 Easy Event Calendars
Built-in calendars are a snap to include, configure and customize – just add them to your template or include a shortcode, and add your own CSS for a unique look and feel.
Mobile and Tablet Ready
Each calendar is mobile-responsive, offering a great browsing experience no matter the device.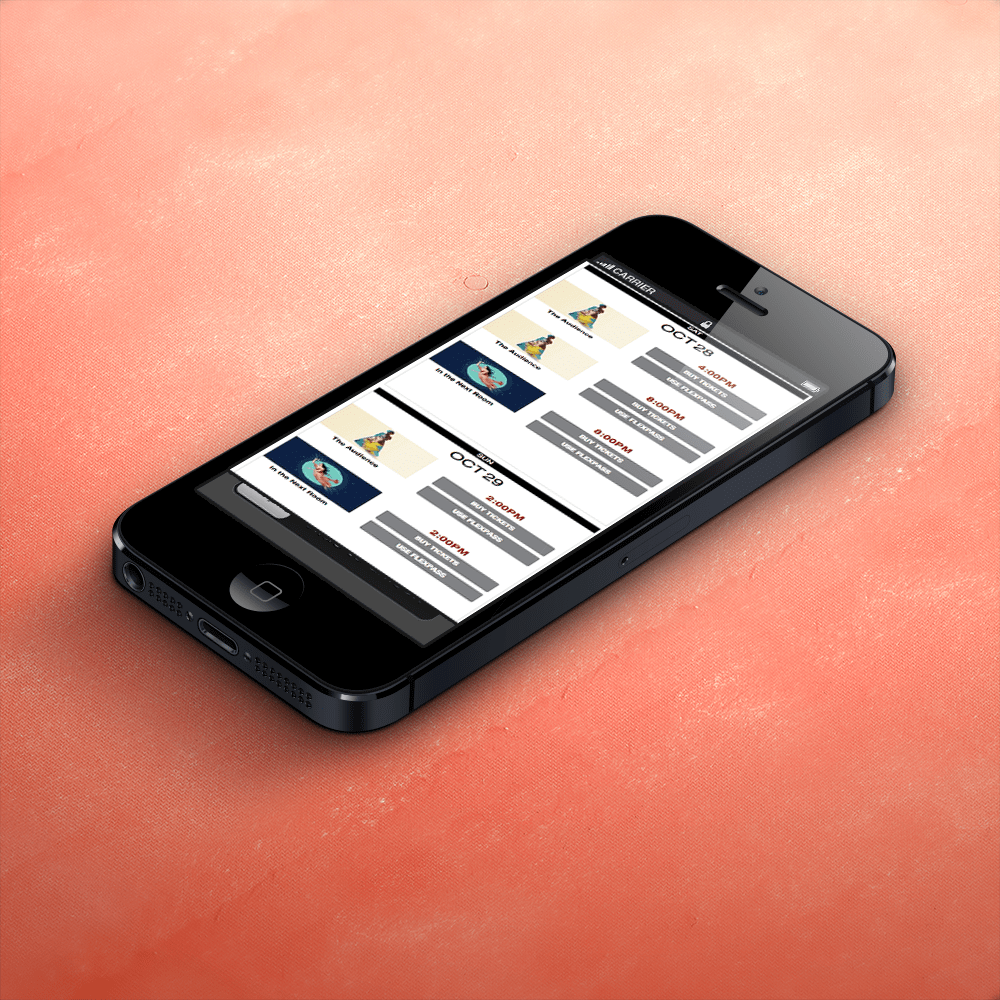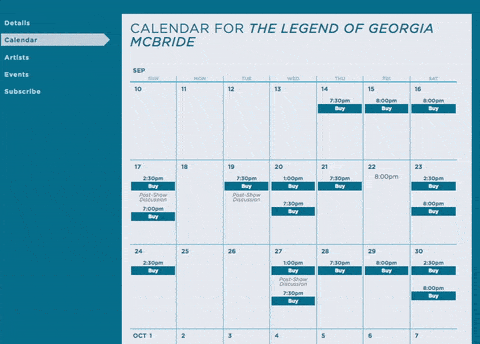 Smooth Buying Experiences
Monthly, weekly, agenda or list, mini with day detail, and dropdown calendars and other options offer a straightforward buying process for all kinds of events and design needs for performing arts, film festivals, museum exhibits and timed entry.
Simplify Upselling and Buying Options
Want to upsell a subscription or a flex pass in your calendar?  Have many showtimes in one day?  Selling a tour with multiple venues?  Groundplan can help you present it all with a minimum of fuss.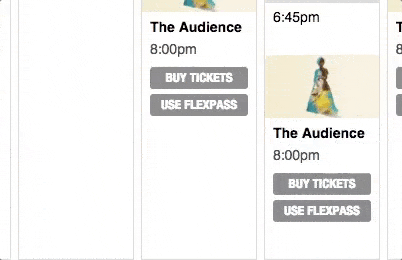 Flexible and Intuitive Event Sale Process

Flexible Ticketing
Have a one-off free or RSVP-only event?  It's no problem to hook individual events up to a different ticketing checkout sequence.

Powerful Searching and Filtering
Turn on event categories for genre, series, or seasons out of the box, and add search tools and event filtering to your calendars with one step.

Help Patrons Plan
Let your Patrons export your event to their iCal, Outlook, or Google calendar, including your venue address, helpful links and event descriptions.

Skip the Extra Steps
Sync all your venue, event, showtime, and ticketing information from PatronManager with one click.

Develop With Ease
Need to tweak the way Groundplan works?  Use hooks and filters to add a video, button, or completely change snippets of code in each calendar.  Check out our developer documentation for more.

Add on more features
Extend Groundplan with an add-on for Seasons, Festivals, or People / Bio pages to group your events in different ways or enhance your site's SEO.
Pricing
Groundplan Pro
Event and venue management plus configurable responsive event calendars, built on WordPress.
 Use on 1 live site & 1 staging site
$100/year*
PatronManager Sync Add-on
Built-in event and season calendars
One-click syncing of event data and event instances
Mobile-responsive design
lus, available custom object syncing and database visualizations
$400/year*
People Add-on
Add related artists to events, with support for headshots, bios, and more.
$25/year*
* Prices listed are in USD. Prices are for a 12 month term only. All licenses must be renewed after 12 months from date of purchase for continued software updates and support access.
Managed Hosting
For customers with a desire for faster load times with managed and scalable storage and costs, we offer managed hosting configurations powered by 
Roots Trellis
 and 
Digital Ocean
.
Our managed hosting themes like Groundplan Website come packed with tested WordPress plugin features to help support a reliable, fast-loading website with features that work under the hood to optimize how your site looks to the world.
GravityForms custom form builder.
Security features to prevent brute-force attacks and other common exploits.
On-the-fly lossless Image compression with WebP image support
URL Redirect management.
The SEO Framework SEO management and assessment for Pages, Posts, and Events.
Google Analytics and Google Tag Manager integration for customer data tracking and ad campaign management.
Optional integration with an Amazon S3-powered Content Delivery Network (CDN) for fast loading media.
Offsite backup protection.
Secure hosting (https) to protect your patrons' data at every step.
Managed site upgrades and security patches, scheduled around your busiest times.
---
WHAT'S UNDER THE HOOD?
We've managed WordPress sites on all kinds of systems, and some solutions are better than others. Our managed hosting configuration, build on Digital Ocean's industry-leading data centers, supercharges WordPress for fast load times, reliability, and scaleability.
Each of our managed hosting accounts is built on the following stack of technical features:
A dedicated Digital Ocean Private Hosted Droplet running an Ubuntu Server (no sharing of hosting resources.)
Modern and speedy Nginx server with micro-caching (no cache invalidation required).
Scalable Memory starting at 1GB.
Scalable Storage starting at 30GB SSD storage.
Unique IP address.
Let's Encrypt (free) SSL certificate and secure hosting.
Memcached for rapid and low-maintenance page and object caching.
Optional Amazon S3-powered CDN for file distribution and server optimization with low-cost additional storage.
SSH and WP-CLI Access available.
iThemes Security plugin to prevent brute force and other attacks.
TYPICAL ADD-ONS
Most custom website designs will utilize one or more custom web-hosted font faces, which are typically licensed from Google Fonts, Typekit, or 
typography.com
Documentation
View our installation and configuration reference on our developer wiki.
Groundplan features a skinnable responsive event calendar designed for the performing arts and cultural organizations. Groundplan includes tools for managing your events, performances/showings, and venues.